Free US Shipping + 30 Day Money Back Guarantee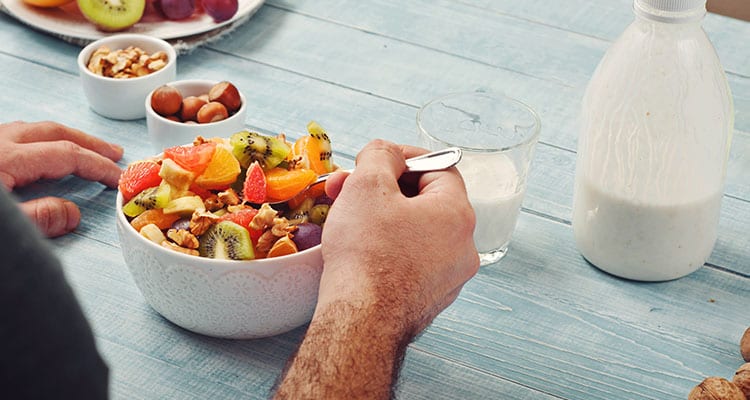 The Vitamins Your Skin Needs 
While it's true that your skincare routine has a huge impact on your skin's health, it's always wise to make sure that you're giving it all the vitamins it needs. Even though the right kind of skin product should contain a large number of those nutrients, there are some vitamins that your skin could benefit from. Of course, the best source for these vitamins is the food you eat, but there's a bit more to it. 
By knowing which vitamins your skin needs, you'll be able to make the necessary adjustments and have a balanced and well-nourished skin. So, here's our list to the top 10 vitamins that you simply cannot skip to feel great on the inside and out! 
Vitamin C for Collagen
This is just one of those vitamins that are essential for your general health. Vitamin C can be found in different types of citrus, green veggies and berries. When it comes to your skin, this vitamin is important as it creates collagen, keeping your skin firm. It also contains antioxidants that protect your skin may even lower your chances for skin cancer. While vitamin C can be commonly found in food, you may also apply it topically directly to your skin in the form of Ascorbyl Tetraisopalmitate – which is one of the ingredients in our face cream. 
Vitamin A for Antioxidant 
Vitamin A is a name for a group of vitamins crucial for strengthening your immune system. If you're looking for vitamin A sources, you'll find it in orange foods such as sweet potatoes and mangoes, however, it can also be found in dairy and eggs. As far as your skin is concerned, this vitamin is important for protecting your skin from sunburn as it is an important antioxidant. In fact, a lack of this vitamin may cause skin irritations and itchiness. Definitely not what you want to hear when your skin is concerned. 
Vitamin D for Durability 
Not all vitamins can be eaten, some are consumed in other ways, such as vitamin D that our body synthesizes from sunlight. But if you live in a colder climate and have limited access to the sun (which could also happen if you're quarantined) there are other sources, such as fish, eggs, and different cereals that are fortified with vitamin D. Studies have suggested that a lack of this vitamin may lead to acne outbreaks. It is also believed to have an important part in preventing skin aging and encouraging skin cell growth. 
Vitamin E for Effectiveness 
Vitamin E is yet another antioxidant with anti-inflammatory properties, but more importantly, it increases the effectiveness of your immune system and your skin's health. It can be found mostly in different greens, salmon and in vegetable oils. Vitamin E has been found beneficial in reducing UV damages to the skin, but it also helps treat symptoms of a variety of skin diseases, such as atopic dermatitis and psoriasis. Since it also slows the aging process of the skin, it is one of the many healthy ingredients of our face cream. 
Vitamin B5 for reBuilding 
This vitamin is known as by far one of the best for your skin and hair. What it essentially does is re-hydrate, heal and soothe the skin. In fact, studies have proved that B5 prevents skin water loss, and accelerates skin cell and hair growth. Furthermore, it reduces acne, skin blemishes and other breakouts. A deficiency of vitamin B5 can lead to skin irritation, tiredness and even apathy. In short, this is not a vitamin you want to skip. 
Vitamin K for Keeping Healthy 
Vitamin K is vital for sustaining a healthy lifestyle. Some of its health benefits include bone building, supporting heart health, improving brain function, protecting against cancer and of course, healing and rejuvenating the skin. It's an important player in blood clotting, so when it comes to bruises and wounds – this is the vitamin you're looking for. You can find this vitamin in your leafy greens (so don't be shy and add that kale to your salad), as well as in milk. 
Vitamins Each Day – Keep the Doctor Away 
Your skin needs quite a lot of vitamins and nutrients to keep its vivacity and of course, in order to prevent signs of aging. Thankfully, our face cream, mask and soap have you covered in that regard. Of course, there's always room for improvement as far as your lifestyle and habits go. So, while you lather, rinse and repeat, don't forget to add those extra important vitamins to your routine. Nourished skin is stronger, healthier and livelier.